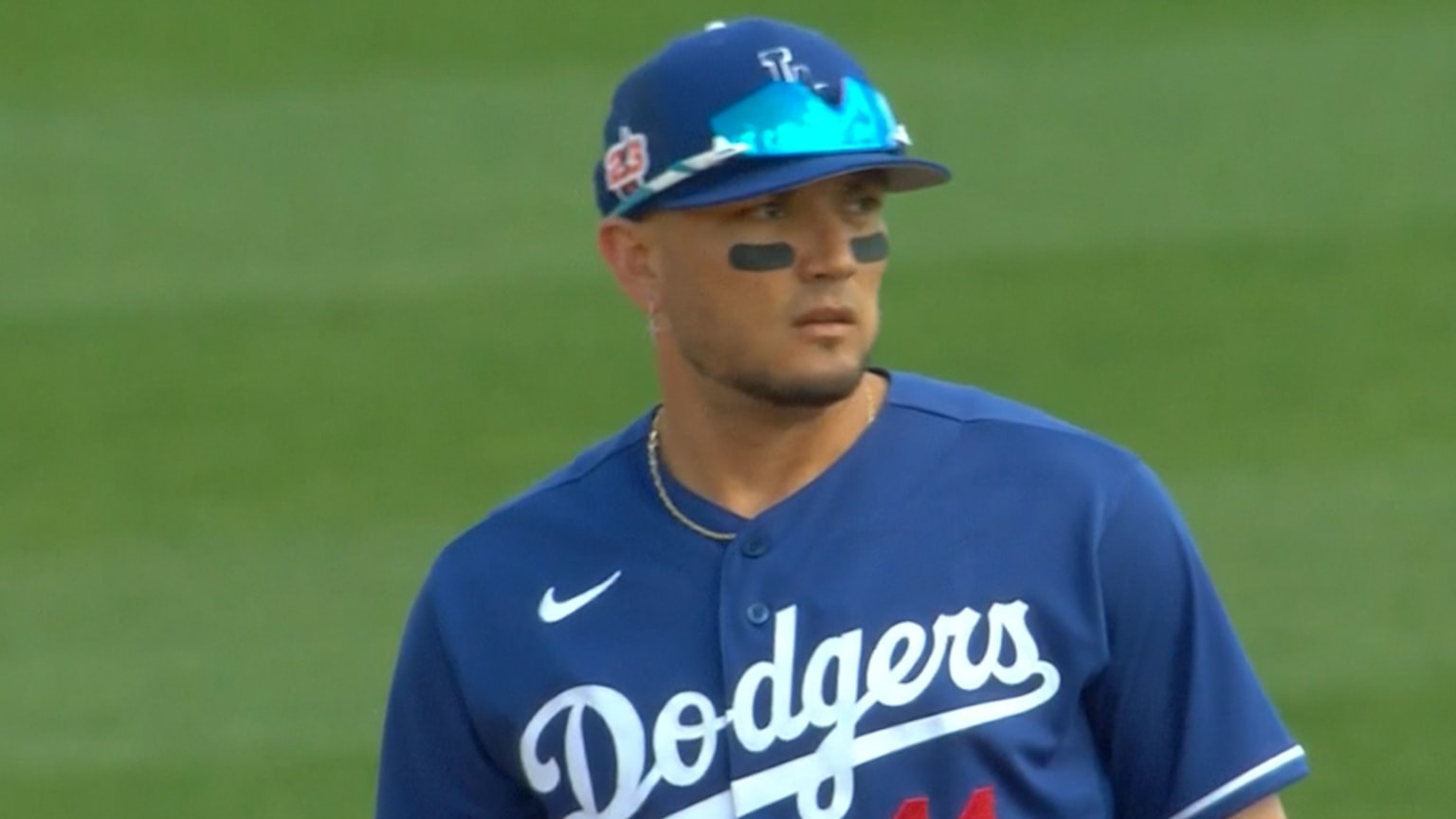 Defense wins championships. I speak from experience. My first season as a high school girls soccer coach ended after losing the championship game 6-1.
The team's star defender took a college trip to Harvard for a student's conference and had to miss the game. Her absence was missed. Defense wins championships. 
Andrew Freidman decided to have a calm offseason and did not pursue any of the big free agents like Xander Bogarts, Trea Turner, Justin Verlander or Aaron Judge. Instead, the Dodgers decided to focus on the homegrown talents to fill the openings on the team.
Gavin Lux started the spring as the starting shortstop, until a non-contact injury tore his ACL. He will miss the rest of the season. Friedman traded for Miguel Rojas who will take over the starting shortstop position.
Rojas is a stellar defender. His range factor per 9 (Putouts+assists) innings is 9.64. Rojas was also a Gold Glove finalist last season. He decided to opt out of the World Baseball Classic to focus on his new role. 
Without his third basemen abilities, Kershaw would not have a no-hitter under his belt. Rojas' double play mate will be rookie sensation Miguel Vargas.
A natural third baseman, Miguel Vargas will be the Dodgers starting second baseman. His quick feet will make him an excellent assistant to Rojas defense down the middle. 
The 2023 season will also require two infields on each side of the second base. Athleticism will be mandatory, teams will need to stop relying on the shift. The Dodgers will have one of the best 1-2 punches down the middle of the diamond. 
With the offense not being as strong as last year, the run differentiation will rely heavily on the defense. In order for this team to make it deep into October, defense needs to be as perfect as Everything Everywhere All At Once has been this award season. 
Let's just cross our fingers and hope that Miguel Rojas doesn't have to take a trip to Harvard in the middle of October. 
Pitching is also a defensive position. We already know what to expect from Kershaw, Urias and Gonsolin (when he returns from his sprained ankle). 
The two "shit, I hope they still got it," spots in the starting rotation are Dustin May and Noah Syndergaard. So far, they've been untouchable. 
Syndergaard – 5 IP, 4 SO, 0.00 ERA

May – 4.2 IP, 6 SO, 1.93 ERA
Whatever, it's meaningless baseball stats but it is giving this blogger a reason to think no offense will ever get past this defense. 
Can we also talk about the team's versatility?
Rojas can play most infield positions. Chris Taylor and Mookie Betts can both shine in the outfield and in the infield. When it comes to giving players a break during the season, their backups happen to be All-Star type of defenders.
The last couple of seasons, the Dodgers relied on home runs and runs. It's been a shift in style throughout the league. 2023 is a new season. The Blue Crew has a championship worthy defense that will take the team out of their offensively-driven comfort zone from the previous years. 
But Muncy, if you are reading this: We miss the old Muncy who hits dingers into the ocean.